THE IMPACT OF
POOR VENTILATION
Poor ventilation in indoor spaces can contaminate and reduce indoor air quality. There is evidence to show that poor ventilation also has a negative environmental impact. Business owners may also be met with problems associated with the above in the following ways:
Increasing PPE costs
Employee complaints
Employee illness
Loss of production time
HIGH STANDARD
AIR QUALITY
No matter what the type of workspace is, our bespoke industrial ventilation systems provide a high standard of indoor air quality that you can trust. Our solutions in this area are:
Odour extraction
Humidity control
Dust and fume extraction
Heating and cooling
Heat recovery
We carefully identify and craft the correct ventilation solution that is suitable for your working environment.
The benefits of
INDUSTRIAL VENTILATION
Constant supply of fresh air
Features of an industrial ventilation system from Airmatic
Full design and
installation service
Experience with hazardous environments and multiple air quality issues
Supported by in-house manufacture of high integrity ductwork and fabrications
Small and large project capacity
Make sure you choose the right INDUSTRIAL VENTILATION system
If you would like to find out more about improving the air quality in your
workspace, please either call us on 0161 764 4004 or visit our contact
us page to discuss your industrial ventilation system requirements.
Our customers say it best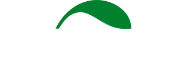 Project Director
I can say I was very pleased with the installation Airmatic did for us on our odour abatement project. The design of the system quality of ductwork and the installation was first class all delivered on time and on budget.
Our customers say it best
Project Manager
The Airmatic team excelled in the delivery of our Vapour Extract system. Their stainless steel extract system was expertly manufactured and installed to a high standard
Our customers say it best
Project Engineer
Can I compliment you and your guys for an excellent standard of work, it puts an existing system manufactured by others to shame. Thank you also for your efficiency in delivering as promised, I know where to go for any future requirements