Design & Specify
Our stand-out 360 service offering includes the design and construction of all ductwork and welding, as well as configuration and airflow considerations. With High Integrity Ductwork, we use and work to construction standards as a basis and suitably advise around them. These include nuclear and specialist high pressure ductwork to American SMACNA standards.
Manufacture
Unrivalled Manufacturing of Welded Ductwork Made in Britain.
All of our High Integrity Ductwork projects are completed on our purpose-built site in Bury and is the highest specification product that we manufacture. Our team have developed a variety of methods to ensure cost effective yet quality solutions.  These features result in the production of consistent, high-quality ductwork with unrivalled lead times.
Special materials such as bronze and copper
FINISHING, INSPECTION & QUALITY:
High Integrity Ductwork is generally required in environments that are exposed to irregular temperatures, corrosion and systems running with extremely low or high pressures. Due to the nature of this high specification and these particular sites, our team conduct various testing and apply relevant finishing as and when required.
Our chosen and trusted, local specialists assist in supporting the preferred procedures and qualifications for our welding team. We are well-linked with local and national metal finishing companies that hold leading knowledge in pickle passivation, shot blasting and galvanizing. We offer the following procedures and tests if required:
Traceability & quality procedures
Die penetration
X-rays
Pickle tests
Passivation tests
FEATURES & BENEFITS OF HIGH INTEGRITY DUCTWORK:
Retains strength at temperature extremities (highs and lows)
Long lifecycle on stainless options – outlasting most materials
Ability to withstand extreme pressure
Various options with the high integrity spectrum – stainless/ mild steel / 2mm up to 6mm
Copes with chemicals, odours, and abrasives
Long-lasting and durable
Composed of recyclable materials
Sustainable
Low leakage
WHY CHOSE HIGH INTEGRITY DUCTWORK FROM AIRMATIC:
We design and specify the material, thickness, and size of the ductwork system
Our in-house fabrication and welding service caters to different lengths and sizes needed
Our experience and knowledge will give you an unmatched level of support and expertise
Our on-site capabilities make it possible to work with tricky pieces and repairs
The use of CAMDuct software nesting tackles wastage and is the best value for money
Our pioneering workshop enables quick lead-time and top-notch quality
We offer welding specification advice, finishing and other complementary services
Our customers say it best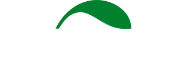 Project Director
I can say I was very pleased with the installation Airmatic did for us on our odour abatement project. The design of the system quality of ductwork and the installation was first class all delivered on time and on budget.
Our customers say it best
Project Manager
The Airmatic team excelled in the delivery of our Vapour Extract system. Their stainless steel extract system was expertly manufactured and installed to a high standard
Our customers say it best
Project Engineer
Can I compliment you and your guys for an excellent standard of work, it puts an existing system manufactured by others to shame. Thank you also for your efficiency in delivering as promised, I know where to go for any future requirements