The Impact
of Dust
Dust is hazardous to those who work in industrial settings in more ways than you may think. So health and safety managers have to be mindful of employee health, whilst balancing tight operational budgets. Employees working in a dusty environment risk developing long-term and serious health problems if their exposure to dust isn't managed properly. Furthermore, dust particles in a manufacturing environment can damage expensive machinery if a dust extraction system is not in place.
Explosive Dust
Many types of dust are highly flammable and have the potential to cause explosions on site. Our ATEX approved systems are perfect for food manufacturing, grinding, metal processing and more.
We are proud to work in partnership with Woodcock & Wilson – an esteemed Fan Manufacturer – to be able to offer the UK's only externally accredited ATEX fan systems, alongside our ATEX compliant dust extraction systems
Wood Dust
Wood dust can cause serious long term health problems such as asthma, and hardwood dust can affect the lungs and cause cancer. Specific guidance from the Health & Safety Executive (HSE) regarding wood dust can be found in their Workplace Exposure Limits document. There is a wood-dust exposure limit (WEL) of 5mg/m3, and it is the responsibility of onsite managers to ensure that these limits are maintained.
The benefits of choosing
a dust extraction system
Provides a steady circulation of fresh clean air in the workplace
Better controls and minimises workplace hazards
Improves health and wellbeing on-site, contributing to increased productivity
Limits damage to machinery and goods
The key features of an Airmatic dust extraction system
A complete system – some providers only offer the dust collector and subcontract the rest
Components that can integrate into an existing extraction system
In-house fabrication expertise that keeps project control tight and costs low
Turnkey packages that streamline your supply chain
Follow up LEV Testing service available
Make sure you choose the
right DUST extraction system
Our customers say it best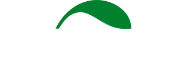 Project Director
I can say I was very pleased with the installation Airmatic did for us on our odour abatement project. The design of the system quality of ductwork and the installation was first class all delivered on time and on budget.
Our customers say it best
Project Manager
The Airmatic team excelled in the delivery of our Vapour Extract system. Their stainless steel extract system was expertly manufactured and installed to a high standard
Our customers say it best
Project Engineer
Can I compliment you and your guys for an excellent standard of work, it puts an existing system manufactured by others to shame. Thank you also for your efficiency in delivering as promised, I know where to go for any future requirements