The Impact
of Dust
Employees can develop serious long-term health problems if exposed to dust on a regular basis. This includes heart and lung disease, respiratory problems, cancer, asbestosis, and silicosis. If health and safety managers fail to comply with HSE regulations, they could risk prosecution. 
Not only this, dust particles in a manufacturing environment can cause extensive damage to expensive machinery by entering and abrading moving parts, alongside impacting the overall appearance of your workplace. Therefore, to avoid expensive repairs, and to ensure your workplace's upkeep, installing a dust extraction system is a cost-effective and long-term solution.
Explosive Dust
Many types of dust are highly flammable and have the potential to cause dangerous explosions on-site. Our ATEX approved industrial dust extraction systems are perfect for food manufacturing, grinding, metal processing and more, crafted with care to comply with strict health and safety requirements. 
We are proud to work in partnership with Woodcock & Wilson – an esteemed Fan Manufacturer – to be able to offer the UK's only externally accredited ATEX fan systems, alongside our ATEX compliant dust extraction systems. 
With a dust extraction system consisting of anti-static filters, anti-blowback valves, and spark proof fans, it's perfectly safe for use in a potentially explosive environment.
Wood Dust
Now regarded as a crucial part of manufacturing processes, it's essential that woodwork industries stay on top of wood dust control. Excess levels of wood dust in the air can cause serious long-term health problems such as asthma, and hardwood dust can lead to respiratory problems, alongside causing cancer – particularly of the nose.  
Specific guidance from the Health & Safety Executive (HSE) regarding wood dust can be found in their Workplace Exposure Limits document, which highlights that the wood dust exposure limit is 5mg/m3. It's essential that all on-site managers adhere to COSHH (The Control of Substances Hazardous to Health) regulations, to ensure that these limits are maintained. When relying on a dust extraction system to do just this, guaranteeing optimum health and safety in the workplace has never been easier.
The benefits of choosing
a dust extraction system
Provides a steady circulation of fresh clean air in the workplace
Better controls and minimises workplace hazards
Improves health and wellbeing on-site, contributing to increased productivity
Limits damage to machinery and goods
The key features of an Airmatic dust extraction system
We offer a complete system, whereas some providers only offer the dust collector, and subcontract the rest
Components that can integrate into an existing extraction system
In-house fabrication expertise that keeps project control tight and costs low
Turnkey packages that streamline your supply chain
Follow up LEV Testing service available
Get the best industrial dust extraction system for your workplace with Airmatic
Ensure your workplace is a dust-free environment by getting in contact with us today. Discuss your requirements with a member of our team on +44 (0)161 764 4004, email sales@airmatic.co.uk, or send us your details and get a quote.
Our customers say it best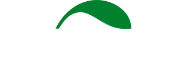 Project Director
I can say I was very pleased with the installation Airmatic did for us on our odour abatement project. The design of the system quality of ductwork and the installation was first class all delivered on time and on budget.
Our customers say it best
Project Manager
The Airmatic team excelled in the delivery of our Vapour Extract system. Their stainless steel extract system was expertly manufactured and installed to a high standard
Our customers say it best
Project Engineer
Can I compliment you and your guys for an excellent standard of work, it puts an existing system manufactured by others to shame. Thank you also for your efficiency in delivering as promised, I know where to go for any future requirements