THE IMPACT
OF FUMES
The airborne residue created by solvents, paint and welding bay fumes can have a dangerous impact on those onsite and in close proximity. Effects range from mild symptoms such as watery eyes and a runny nose – to more pressing health issues including chest tightening, breathlessness and chronic effects on the central nervous system.
Solvent fume
extraction
Some solvents are less hazardous than others, but this does not eliminate potential issues in the workplace. Alongside this, people have different tolerances and reactions to all existing solvents.
Solvent fumes are often colourless, strong in scent and created during curing and cleaning processes. Exposure to solvent fumes must be avoided at all times – with the most efficient solution being a fully functional fume extraction system.
PAINT fume
extraction
Some types of paint contain Volatile Organic Compounds (VOC's) – potentially harmful substances that can bring on both short and long-term negative health effects.
These types of paint are up to 10 times more concentrated indoors than outdoors. Headaches, dizziness, memory impairment and kidney/liver damage are just a few reported health issues.
Our carbon filtered fume extraction systems are specifically designed to capture these harmful compounds and protect your employees and their working environment.
WELDING BAY
fume extraction
Welding bay fumes come with an array of issues that need to be considered in hazardous environments. Some may be met with an illness such as pneumonia – with the best-case scenario being short-term and resulting in a full recovery. Others may suffer from long term and permanent illnesses such as asthma.
The fumes produced from activities such as welding and hot cutting release airborne gases such as nitrous oxide (NOx), carbon dioxide (CO2) and carbon monoxide (CO). If used, these fine particles can create a cloud of metal, metal oxide and flux and kickstart a series of negative effects on those in close proximity. Our premium and purpose-built fume extraction systems are provided and fitted to ensure that these gases and fine particles do not get inhaled or risk ill health for those on-site.
The benefits of choosing
a fume extraction system
Provides a steady circulation of fresh clean air in the workplace
Improves health and wellbeing on-site, contributing to increased productivity
Better controls and minimises workplace hazards
The key features of an Airmatic
fume extraction system
Integration with existing extraction system
Fan and filter design/calculations
In-house fabrication expertise
Air quality monitoring and LEV services also available
Make sure you choose the
right fume extraction system
If you would like to find out more about improving the air quality in your
workspace, please either call us on 0161 764 4004 or visit our contact
us page to discuss your industrial ventilation system requirements.
Our customers say it best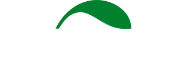 Project Director
I can say I was very pleased with the installation Airmatic did for us on our odour abatement project. The design of the system quality of ductwork and the installation was first class all delivered on time and on budget.
Our customers say it best
Project Manager
The Airmatic team excelled in the delivery of our Vapour Extract system. Their stainless steel extract system was expertly manufactured and installed to a high standard
Our customers say it best
Project Engineer
Can I compliment you and your guys for an excellent standard of work, it puts an existing system manufactured by others to shame. Thank you also for your efficiency in delivering as promised, I know where to go for any future requirements