Subcontract ductwork manufacture
We manufacture rectangular and circular ductwork to the DW144 specification by using either galvanised steel or 304-grade stainless steel. Whether you need small, singular items or large subcontracts, our seasoned, detail-oriented team is here to assist you.
DUCTWORK DESIGN AND SIZING SERVICE:
Here at Airmatic, we are proud of our ability to specify and design bespoke ductwork systems – adopting a 360 approach to ensure that you're receiving the best service possible. If required, we can also conduct on-site visits to specify the thickness, size and material needed to provide valuable and accurate solutions. Not only this, our in-house fabrication experts allow us to utilise innovative CAMDuct nesting software to eliminate waste issues – which enables our team to make the best use of materials and limit waste produced. 
FEATURES & BENEFITS of DW144 DUCTWORK:
Cost-effective for standard airflow requirements

Easy to install, with various fixing and hanging methods readily available

The industry-standard specification used for many years
WHY YOU SHOULD CHOOSE DW144 DUCTWORK FROM AIRMATIC:
A 360-service – including design, manufacture, and installation

CAMDuct nesting for the best use of materials and limiting waste

In-house manufacturing with total control and commitment to each project

On-site visits and support

Quick turn-around items

Experience with a variety of projects, including data centre and large format plenums
Our customers say it best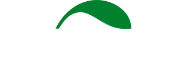 Project Director
I can say I was very pleased with the installation Airmatic did for us on our odour abatement project. The design of the system quality of ductwork and the installation was first class all delivered on time and on budget.
Our customers say it best
Project Manager
The Airmatic team excelled in the delivery of our Vapour Extract system. Their stainless steel extract system was expertly manufactured and installed to a high standard
Our customers say it best
Project Engineer
Can I compliment you and your guys for an excellent standard of work, it puts an existing system manufactured by others to shame. Thank you also for your efficiency in delivering as promised, I know where to go for any future requirements