THE ODOUR EXTRACTION PROCESS
Airmatic works with a range of partners to offer an efficient three-step solution. However, to ensure that the process is adapted to best suit your requirements, we also offer each step as an individual service.
The Odour
Extraction Design
The Odour
CONTROL SOLUTION
THE VENTILATION SYSTEM:
SUPPLY AND EXTRACT AIR
The Odour
Extraction Design
We like to attend sites to take notes and immerse ourselves in every detail of your requirements, to provide you with the best service possible. If you're unsure of what type of system or solution you need for your business, our team of experts are on hand to provide detailed advice whenever you require it.
Our innovative team of chemical engineers and process engineering consultants can then work to produce a bespoke odour extraction system that ticks all of the safety boxes for your workplace.
The Odour
Control Equipment
Our bespoke designs usually include one or more of the following pieces of odour control equipment:
Carbon absorbers are used to activate carbon to absorb odours

RTO (Regenerative Thermal Oxidisers) – to burn the odour

Biofilters

Wet, dry and chemical scrubber
Odour Extraction: Ventilation
System Design
Our team's collaborative skill set enables the seamless step-by-step process needed to design and craft a ventilation system that best fits your working environment. We ensure that the correct airflow is extracted and supplied through the system, whilst offering our professional opinion on other potentially linked environmental factors that could be negatively impacting your workplace, such as:
Dust

Fumes

Heat generation
The benefits of choosing an odour extraction system
Pollution control for the site and surrounding area – keep your neighbours happy
Obtain an Environment Agency (EA) permit
Protect the wellbeing of employees
Ensure health and safety obligations are met
The key features of an Airmatic odour extraction system
Large network of partners to offer a full turnkey service
Diverse complementary services such as dust and fume extraction
Experience with a variety of odour extraction solutions and odour problems
Pioneering ductwork manufacture suitable for hazardous environments
Opt for the best odour extraction system with Airmatic
Keep the air that circulates your workplace fresh and free from bad odours with an Airmatic odour extraction system. Want to find out more? Give us a call on 0161 764 4004, or visit our contact us page to discuss your requirements, so that we can create a completely bespoke design.
Our customers say it best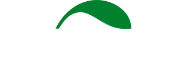 Project Director
I can say I was very pleased with the installation Airmatic did for us on our odour abatement project. The design of the system quality of ductwork and the installation was first class all delivered on time and on budget.
Our customers say it best
Project Manager
The Airmatic team excelled in the delivery of our Vapour Extract system. Their stainless steel extract system was expertly manufactured and installed to a high standard
Our customers say it best
Project Engineer
Can I compliment you and your guys for an excellent standard of work, it puts an existing system manufactured by others to shame. Thank you also for your efficiency in delivering as promised, I know where to go for any future requirements