Manufacturing excellence
In 2020, we embarked on an extensive lean manufacturing excellence programme link. The programme is designed to improve our manufacturing efficiency long term, with our team at the heart of the changes that we make. The programme will have a positive impact on the quality of work for our customers and a safe working environment for our team.
Our Facility
The Building
25,000 sq feet manufacturing and office

Location
10 miles north of manchester

Access
Excellent transport links

Technology
2 x CNC Press Brakes
HD Plasma
Rollers
MIG/TIG Welding
Automated Seam Welder
Technology
AutoCAD
Cam Duct
Welding experience
& capability
MIG
TIG
Thin plate ductwork and fabrications
Structural Steel
Local partner networks for welding inspections, NDT and traceability
Make sure you choose the
right solution system
Our customers say it best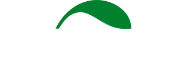 Project Director
I can say I was very pleased with the installation Airmatic did for us on our odour abatement project. The design of the system quality of ductwork and the installation was first class all delivered on time and on budget.
Our customers say it best
Project Manager
The Airmatic team excelled in the delivery of our Vapour Extract system. Their stainless steel extract system was expertly manufactured and installed to a high standard
Our customers say it best
Project Engineer
Can I compliment you and your guys for an excellent standard of work, it puts an existing system manufactured by others to shame. Thank you also for your efficiency in delivering as promised, I know where to go for any future requirements