Types of trim
extraction solutions
General
Paper Trim
Corrugated
Trim
Fabric
trim
Can and other
metal trims

Why Trim
extraction?
Trim extraction is required in paper, metal, and corrugated cardboard manufacturing. The scraps of paper, metal and plastics that separate during the manufacturing processes creates unwanted waste. Manufacturers with a drive to maintain high standards on site will look at a range of automated processes to remove these scraps. Installing a trim extraction systems will also improve overall health and safety standard on your site and help tackle the negative health effects of dust.
The challenges
of trim extraction
The design of ductwork systems to remove unwanted materials is tricky and requires innovation, skill, and expertise for successful development. We work alongside our end users and engineers to craft a suitable ductwork system that offers clean removal of waste materials. In the past, we have found it useful to combine our skillset whilst tweaking our systems upon installation. This is possible due to having our own on and offsite team, specialising in ductwork and fabrications. We are proud to have the means to offer total flexibility to our customers.
The benefits of choosing a
trim extraction system
Clean workspaces
and limited mess
Minimal waste
and downtime
The features of a trim
extraction system
Knowledge and experience in designing these difficult systems
Able to deal with other issues such as dust at the same time
Make sure you choose the
right DUST extraction system
Our customers say it best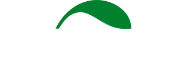 Project Director
I can say I was very pleased with the installation Airmatic did for us on our odour abatement project. The design of the system quality of ductwork and the installation was first class all delivered on time and on budget.
Our customers say it best
Project Manager
The Airmatic team excelled in the delivery of our Vapour Extract system. Their stainless steel extract system was expertly manufactured and installed to a high standard
Our customers say it best
Project Engineer
Can I compliment you and your guys for an excellent standard of work, it puts an existing system manufactured by others to shame. Thank you also for your efficiency in delivering as promised, I know where to go for any future requirements