Types of trim
extraction solutions
General
Paper Trim
Corrugated
Trim
Fabric
trim
Can and other
metal trims

Why Trim
Extraction?
The typical stages of our trim extraction process will involve: 
Positioning extraction points
Our team will start by positioning extraction points next to areas that produce the highest volumes of waste. 
The waste collected will then travel through these extraction points to reach the main header system, to then be met with fans designed for waste-handling. 
These waste-handling fans will keep the trim waste moving through the system at a high velocity, ensuring that just the right amount of volume and pressure is used. 
Recycling scrap materials 
The scrap can then be efficiently removed from the removal point, to then be recycled.
The challenges
of trim extraction
The design of ductwork systems to remove unwanted materials is tricky and requires innovation, skill, and expertise for successful development. We work alongside our end users and engineers to craft a suitable ductwork system that offers clean waste material removal. 
Combining years of industry expertise in ductwork and fabrications, our offsite team is able to tweak trim extraction systems upon installation to ensure that it meets your requirements. Here at Airmatic, we are proud to have the means to offer a flexible, cost-effective solution to our customers.
The benefits of choosing a
trim extraction system
Clean workspaces
and limited mess
Minimised health and safety risks
Minimal waste
and downtime
The features of a trim
extraction system
Combined industry expertise to design a bespoke system
Able to combat other issues, such as dust, at the same time
Ensure that you're choosing the right trim extraction system with Airmatic
Find out how we can help you keep your work environment clean and free of waste by contacting a member of our team on +44 (0)161 764 4004, or visit our contact us page to discuss your requirements.
Our customers say it best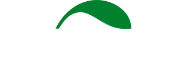 Project Director
I can say I was very pleased with the installation Airmatic did for us on our odour abatement project. The design of the system quality of ductwork and the installation was first class all delivered on time and on budget.
Our customers say it best
Project Manager
The Airmatic team excelled in the delivery of our Vapour Extract system. Their stainless steel extract system was expertly manufactured and installed to a high standard
Our customers say it best
Project Engineer
Can I compliment you and your guys for an excellent standard of work, it puts an existing system manufactured by others to shame. Thank you also for your efficiency in delivering as promised, I know where to go for any future requirements