Challenges in pulp and paper
Many older pulp and paper mills have aged ductwork. The classic signs are worn-out expansion joints and old air heaters, both of which are likely to suffer leakage issues that cause problems for boiler and kiln operations.
Upgrades that are recommended and implemented can negatively affect their air handling systems because a new systems volume and pressure requirements change the operating point on the fan curve. That means the fan may be forced to operate on a very inefficient point on the curve, which translates to excessive energy used and increased costs for your plant.
Another issue is that many fans are oversized and have not undergone modifications. We can take a look at any of these potential issues during a consultation.
Design considerations
A full understanding of the existing system, from undertaking a site visit, really is the best way to begin the process of diagnosing, specifying and designing a contemporary solution.
Because of the twin risks of system failure as a result of particulate build-up, contamination and potential explosion, special care needs to be taken to ensure the right materials, welding treatments and finishes are applied.
Solutions
Welded stainless steel type 316L is the most appropriate solution for pulp and paper applications, but it may not be appropriate for all chemicals and corrosives in all environments. Stainless steel is a risky specification if there is hydrochloric acid or nitric acid vapour present.
Galvanized steel coated inside and out with a 4 mL thick coating of polyvinyl chloride, or a corrosion-resistant epoxy coating, may be an acceptable material for fume exhaust ductwork.
Make sure you choose the
right SOLUTION system
If you would like to find out more about improving the air quality
and challenges in your chemical facility, please either call us
on 0161 764 4004 or visit our contact us page to discuss
your ventilation system requirements.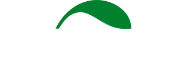 Project Director
I can say I was very pleased with the installation Airmatic did for us on our odour abatement project. The design of the system quality of ductwork and the installation was first class all delivered on time and on budget.
Project Manager
The Airmatic team excelled in the delivery of our Vapour Extract system. Their stainless steel extract system was expertly manufactured and installed to a high standard
Project Engineer
Can I compliment you and your guys for an excellent standard of work, it puts an existing system manufactured by others to shame. Thank you also for your efficiency in delivering as promised, I know where to go for any future requirements