Challenges facing food and beverage manufacturers
It is safe to say that the biggest challenge in food and beverage manufacturing is food safety. Any form of contamination can lead to huge consequences to both consumers, customers, share prices and case profits.
USA FDA research shows that around 48 million people (1 in 6 Americans) get sick from contaminated food – leading to an astounding 3,000 deaths each year. Airborne contamination is often the culprit for these grim figures – which is a largely preventable issue if procedures and correct manufacturing tools are in place.
Ductwork in food factories helps to reduce unpleasant odours and vapours in areas where food contamination is most likely to occur, during the production process. Another positive effect of ductwork in this type of environment is access to fresh air supply and improved, noticeable airflow for those working on site.
In short, seeking and applying the correct solution in a food and beverage manufacturing workplace is beneficial to many, equally detrimental without a solution and should be a top priority for decision-makers.
Design Considerations
As we too often see, the focus of design of ducting for food applications is too often concentrated on the hygienic air handler with insufficient consideration given to the air delivery system. To ensure a fully sanitary process, hygienic duct design and fabrication taking into consideration the air delivery system is required.
To ensure your facility remains 'food safe' consider the following:
Design the air flow in your plant to maintain positive air pressure on the RTE side of the operation relative to the "raw" side.
Understand the room temperature and the impact of airflow on condensation in the plant.
Zone your plant. For instance, ductwork within cold storage areas could be considered a 'low-care' zone whilst a food processing room which might be considered a 'high care' zone.
Solutions
Stainless steel is the recommended choice for food applications, in either 304 grade or a 316 grade stainless steel. Based on the make-up of food products or wash down chemicals, the 316 stainless steel premium for the inclusion of molybdenum (added to 316 stainless steel for corrosion resistance to chlorides) may provide real value to your operations.
Eliminate catch points in ductwork – where there is material build-up leading to contamination by TIG welding (smoother, more expensive) or MIG welding ductwork.
Make sure you choose the
right SOLUTION system
If you would like to find out more about improving the air quality
and challenges in your chemical facility, please either call us
on 0161 764 4004 or visit our contact us page to discuss
your ventilation system requirements.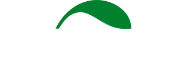 Project Director
I can say I was very pleased with the installation Airmatic did for us on our odour abatement project. The design of the system quality of ductwork and the installation was first class all delivered on time and on budget.
Project Manager
The Airmatic team excelled in the delivery of our Vapour Extract system. Their stainless steel extract system was expertly manufactured and installed to a high standard
Project Engineer
Can I compliment you and your guys for an excellent standard of work, it puts an existing system manufactured by others to shame. Thank you also for your efficiency in delivering as promised, I know where to go for any future requirements