On-site fabrication and installation
Our effective on-site fabrication, welding and maintenance service includes:
On-site welding and fabrication
On-site remedial works and fabrication maintenance
On-site installation of ductwork and fabrications
How does the sheet metal fabrication process work?
After an initial consultation with our bespoke fabrication experts, we work closely with clients to establish a tailored design. Once this is established, materials such as Galvanized and Stainless Steel are used to manufacture the product.
We are proud that our custom sheet metal services cater to countless industries and believe that our ability to understand the individual needs of each of our clients is the key to producing high-quality products.
Benefits of choosing Airmatic
Make sure you choose the right fabrication solution
If you'd like further information on our sheet metal
fabrication work, please call us on 01616 746 4004
to discuss your requirements.
Our customers say it best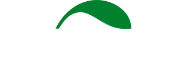 Project Director
I can say I was very pleased with the installation Airmatic did for us on our odour abatement project. The design of the system quality of ductwork and the installation was first class all delivered on time and on budget.
Our customers say it best
Project Manager
The Airmatic team excelled in the delivery of our Vapour Extract system. Their stainless steel extract system was expertly manufactured and installed to a high standard
Our customers say it best
Project Engineer
Can I compliment you and your guys for an excellent standard of work, it puts an existing system manufactured by others to shame. Thank you also for your efficiency in delivering as promised, I know where to go for any future requirements