Join our
talented team
If you have talent, enthusiasm and a good work ethic, then Airmatic might be able to provide the opportunity to help you flourish and take your career to the next level.
What we do
Our people and values
What we do
Airmatic is the UK's leading high integrity ductwork and fabrication company. We offer premium environmental solutions for challenging workspaces – such as chemical plants, food manufacturing facilities and paper mills. Our fully welded stainless steel promises a higher performing solution – and our rigorous standards meet those of SMACNA and Sellafield.
We understand the adverse effects of unwanted dust, fumes, and odour in high-intensity workplaces and are passionate about helping our customers keep their employees safe and their businesses booming.
By combining our vast experience, forward-thinking and unmatched product design techniques– we provide our customers with a single point of contact for all of their ductwork and fabrication needs, ensuring a simplified and hassle-free service with meaning.
Our people and values
Our values across our ductwork and fabrication expertise are fused together through forward-thinking, innovation and team spirit.
We are unique in our capabilities because we provide manufacturing and design expertise as a full service. Our premium and bespoke environmental solutions for challenging workspaces are available to customers facing problems in areas such as dust, fumes, heat, and odour.
Apprenticeships
We are passionate about making local people part of the Airmatic team. If you are looking to build a rewarding career or to gain work experience in the field whilst studying, an apprenticeship might be right for you.
Each year, we recruit apprentices in one or more of our business operations including:
Administration
Accounts and finance
Sheet metal fabrication
Engineering and building services
Our customers say it best
Project Manager
The Airmatic team excelled in the delivery of our Vapour Extract system. Their stainless steel extract system was expertly manufactured and installed to a high standard
Our customers say it best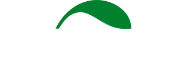 Project Director
I can say I was very pleased with the installation Airmatic did for us on our odour abatement project. The design of the system quality of ductwork and the installation was first class all delivered on time and on budget.
Our customers say it best
Project Engineer
Can I compliment you and your guys for an excellent standard of work, it puts an existing system manufactured by others to shame. Thank you also for your efficiency in delivering as promised, I know where to go for any future requirements