Join our
talented team
If you have talent, enthusiasm and a good work ethic, then Airmatic might be able to provide the opportunity to help you flourish and take your career to the next level.
Browse our list of current vacancies below:
Apprenticeships
We are always looking for great new talent to improve our workforce and, we have a track record of bringing local people into the business. If you are looking for a rewarding career, gaining work experience while you study then an apprenticeship might be for you.
Each year we recruit apprentices in one or more of our business operations including:
Administration
Accounts and finance
Sheet metal fabrication
Sheet metal fabrication
Engineering and building services
Our people and values
We aim to add value to our customers and help them to achieve the best possible solution to resolve their indoor air quality issues, we achieve this by design, manufacturing & installation of high specification ductwork systems and ductwork for hazardous environments.
We are unique and different from competitors because we combine our manufacturing expertise and design capabilities to offer full solutions for these environments such as dust, fume and odour extraction systems and industrial ventilation.
Our customers say it best
Project Manager
The Airmatic team excelled in the delivery of our Vapour Extract system. Their stainless steel extract system was expertly manufactured and installed to a high standard
Our customers say it best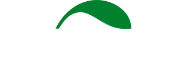 Project Director
I can say I was very pleased with the installation Airmatic did for us on our odour abatement project. The design of the system quality of ductwork and the installation was first class all delivered on time and on budget.
Our customers say it best
Project Engineer
Can I compliment you and your guys for an excellent standard of work, it puts an existing system manufactured by others to shame. Thank you also for your efficiency in delivering as promised, I know where to go for any future requirements