Location
UNITED KINGDOM

SERVICE
ODOUR EXTRACTION

SECTOR
CHEMICAL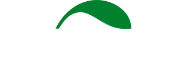 In the chemical industry, it is common to have difficulties with the construction of the existing structures in production.
This is due to the extreme processes components go through on the production line – this includes heat at extreme temperatures, chemical reactions & extreme cooling. The process needs to be reliable and robust in this industry due to the nature of the products involved.
The Brief
THE SOLUTION
THE OUTCOME
THE BRIEF
We were instructed to remove and replace the existing odour extraction system at the Cargill Site in Scotland – the world's largest producers of feed and nutrition for farmed fish. The extraction system was no longer fit for purpose or use, and a time limit was assigned to rectify the outdated systems. We were confident that as a team, we would be able to assist them in this setback.
THE SOLUTION
After consulting with the Cargill team, we identified that our route would be through designing, manufacturing, installing, and commissioning a bespoke odour treatment plant – utilising sulphurs bio-trickling technology (Biofilters) and a full future-proof stainless steel ductwork system.
THE OUTCOME
Intricate planning and time management is part of the Airmatic make-up, which we applied extensively to this process due to environmental deadlines that this company faced. We were able to meet this deadline and fully commission the odour solution promptly. We received excellent feedback from the Project Director, which you can view below:
I was very pleased with the installation Airmatic did for us on our odour abatement project. The design of the system & quality of ductwork and the installation was first class all delivered on time and on budget!
Athol Cameron - Project Director at Cargill